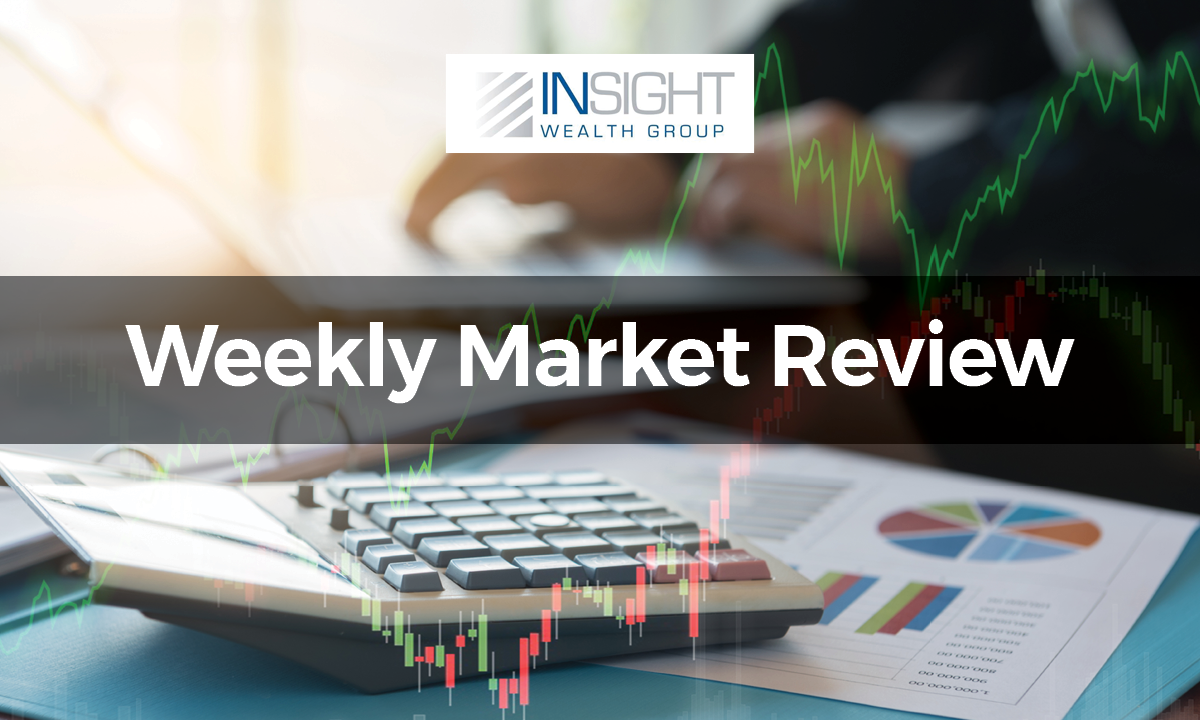 Extreme bullish sentiment from earlier in the month took an about face in light of unquantifiable economic fallout surrounding coronavirus ('CoV').  Equities, commodities, and interest rates all moved lower in lockstep.  Domestic equities fell approximately 2% on the week, pushing the month slightly into negative territory while developed and emerging markets fell more sharply.  Rates fell sharply across the curve, leaving the 10-year back near 1.50% and the 3m-10yr slope slightly inverted again.  Gold was the only commodity to weather the volatility with energy and industrial metals falling between 4%-6%.
Market Anecdotes
Based on preliminary indications, state responses, and prior pandemic experiences, the CoV impact on global commerce is likely to be relatively benign and short-lived which has most strategists in the 'buy the dip' camp.  Regardless, we expect continued volatility.
Goldman forecast a 0.4% drag to U.S GDP in the first quarter due to CoV.  Early forecasts for Chinese GDP hit are approximately 1%.
CoV was not the sole element putting a charge of volatility into the markets.  Betting markets have seen Sanders surge into the front runner position in today's Iowa caucus.
No moves or surprises from last week's FOMC meeting where they address excess reserves in the U.S. banking system ($1.5t target) and reiterating patience with regard to inflation.
11pm London time on January 31st formally ended a 47-year relationship between the U.K. and the European Union.  Brexit transition will take place over the remainder of 2020.
All five regional Fed surveys are in with clear indications of a stabilizing manufacturing sector.
 Economic Release Highlights
U.S. GDP for the fourth quarter beat expectations (2.1% v 2.0%).
Personal consumption missed expectations, registered 1.8% vs 2.0% expected.
Core PCE, the Fed's preferred inflation gauge, came in below expectations (1.3a vs 1.6e).
BLS employment cost index data, despite a 2.97% headline number, is registering some more lively underlying data points including prime age, transport and warehousing, manufacturing, and construction workers which are being overshadowed by other industries.
December new home sales of 694k missed consensus calls for 728k.
Case-Shiller HPI rose 0.5% in November and sits 2.5% higher than November 2018.
January consumer confidence for the month of January came in at 131.6, beating expectations (128) and moving notably higher over December's reading of 128.2
UofM consumer sentiment came in above expectations (99.8a vs 99.1e)
December durable goods orders, a notoriously volatile MoM data point, beat expectations (2.4% v 0.5%) but ex-transports and core capital goods both missed consensus.