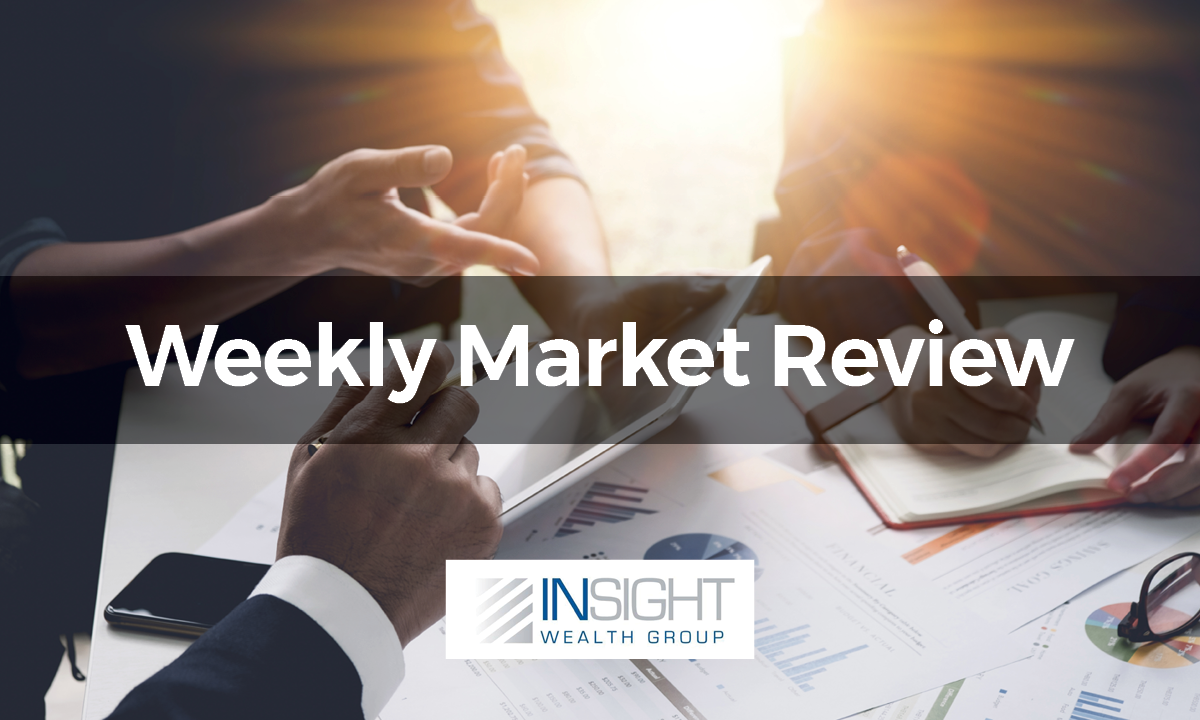 Corporate earnings, encouraging economic reports, and some feel good trade developments overcame continued anxiety surrounding Chinese growth and coronavirus. Equity markets in the U.S. notched new record highs while interest rates backed up in sympathy with the risk rally. Oil continued to soften in light of slowing global growth concerns, particularly with China. Indications of progress regarding coronavirus were welcomed by markets but continued volatility is still expected. We remain in the buy the dip camp given broader global fundamentals.
Market Anecdotes
Nearly ⅔ of the S&P 500 have reported 4Q earnings. Beat rates are 71%(e) and 67%(r) with blended growth rates of 0.7%(e) and 3.5%(r), both showing improvement over last week's clip.
Two leading indicators, copper and semiconductors, are being closely watched for signs of breakdown or reassuming leadership.
Early Q1 GDP estimates are calling for 2.5%-3.0% per Atlanta Fed GDPNow.
The 3m/10yr curve inverted for only two days at the beginning of the month. A fairly reliable Fed policy bellwether, this continues monitoring given CoV and overall sluggish global growth.
China's equity market plunge on Monday was its worst selloff in over four years as growth concerns coupled with coronavirus outbreak overwhelmed risk markets. Regardless, China's equity market finished the week with gains slightly higher than the S&P 500.
Indications are that the growth rate of officially reported cases has slowed sharply, with the caveat that the data is current and accurate.
The international scientific community is reporting tangible progress on both treatments and vaccines which may translate to a welcomed slowing of the spread rate for the virus.
China announced a 50% tariff reduction on some U.S. imports last week.
Chinese officials are hoping the U.S. will agree to some flexibility on pledges in their phase-one trade deal under a clause in the agreement allowing for delays "in the event that a natural disaster or other unforeseeable event" transpires.
Last week saw more coverage on the five largest stocks in the S&P 500 (17.51%) given the large tech rally so far this year. While they are the most concentrated since 1978 (21.2%), the valuation is nowhere near as elevated as prior occurrences (47x in 1999 vs 30x today)
Tesla experienced a short squeeze of biblical proportions after a research firm dramatically upgraded their price target on the stock.
IHS Markit reported LNG had a record-breaking year in 2019 including record new investment, record levels of new project starts, and record levels of imports to both Europe and Chinese markets.
Economic Release Highlights
January's jobs report easily exceeded expectations (225,000a vs 160,000e). The unemployment rate ticked slightly higher to 3.6% but wages remained very benign at a 3.1% annual growth rate.
The ADP reading echoed Friday's jobs report with its strongest print since May 2015 and biggest beat relative to expectations since December 2011.
January U.S. PMI manufacturing index registered 51.9a vs 51.7e.
January ISM manufacturing index beat expectations for the first time in six months (50.9a vs 48.7e).
January ISM non-manufacturing index beat expectations (55.5a vs 55.2e).
PMIs in both Germany (45.3a vs 45.2e) and the Eurozone (47.9a vs 47.8e) beat expectations.