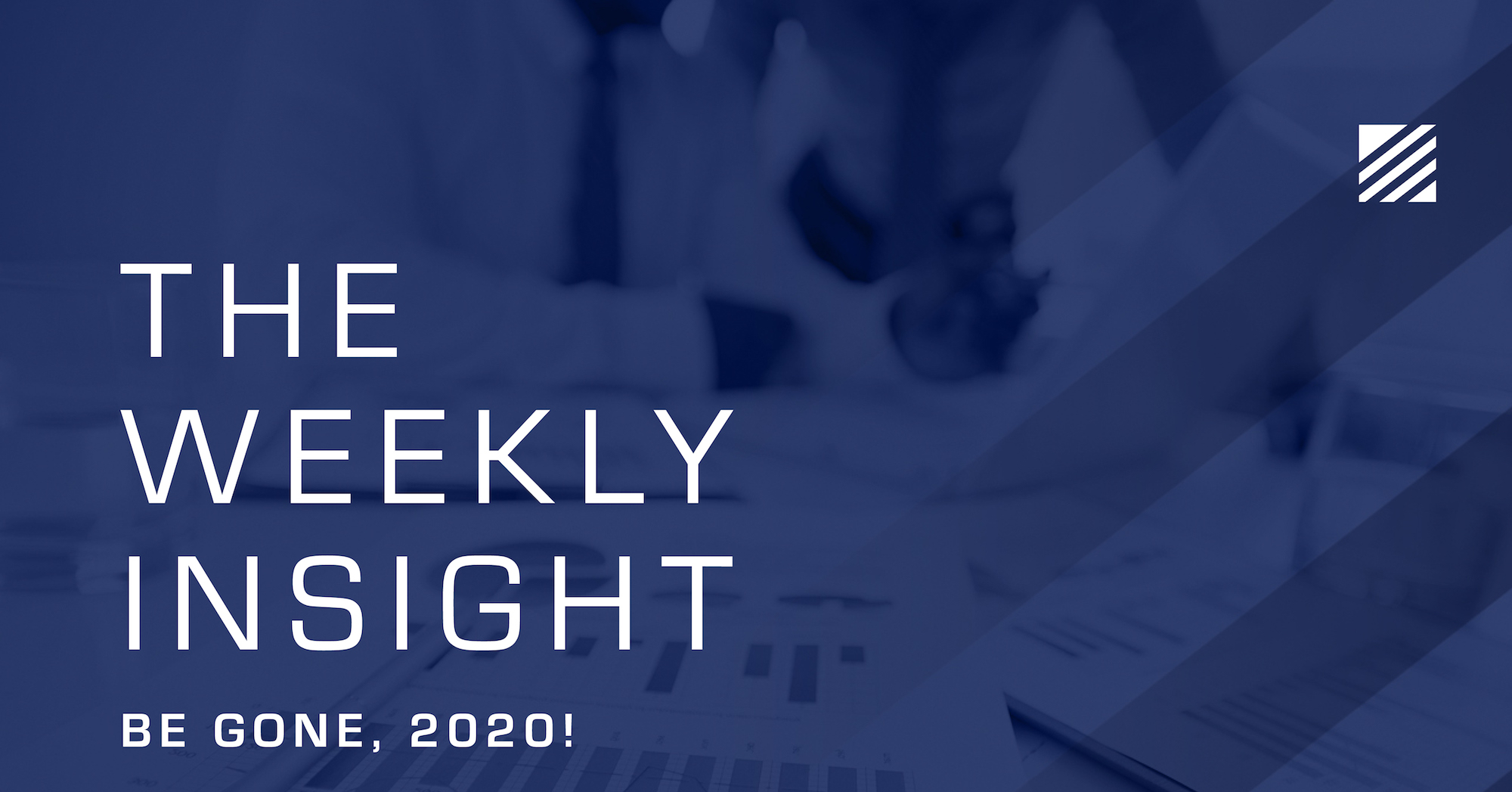 It is likely that, like us, you have thought about your New Year's resolutions for 2021. The new year is a special time in that regard.  It gives us a chance to sit back, reflect on what has happened, and plan for the future. Whatever those resolutions are, we would bet they are just a little different than they were one year ago!
And for good reason. 2020 was not much fun, and we are all certainly glad to have it behind us. We will be the first to admit we had a little more bounce in our step waking up on 1/1/2021 knowing that "annus horribilis" was behind us. And, you know what? We all earned it! That was quite a time to get through, and each of us should be proud we weathered the storm.
2020 was undoubtedly a year of challenges but, in a strange way, it was also quite positive. It was a year to focus on what mattered most. While it was tough for many having kids doing school from home, it also meant more time focused on families. While there were restrictions on where you could go, or what you could do, it also meant being able to read that book you have always wanted to read or taking on that home improvement project that has been sitting undone for a while. When we look back on the year – as strange as this may sound – we do so positively. 
Then we went to church on Sunday. We do not want to mischaracterize the sermon – because it was quite hopeful. But there was a part of it that stuck. The minister asked, "What changed when the clock struck midnight?". And the simple answer is nothing. COVID is still with us. We are a long way from getting vaccinations done. Political turmoil is not behind us. The economy is still not back. Simply put, there is still work to be done.
So, we took our weekend to celebrate (in a socially distanced manner, of course… 😊) the end of that crappy, crappy year. And we are quite optimistic about what 2021 has to offer. But celebration and optimism don't pay the mortgage. So, we are going to dive right into 2021 and look at the things moving the market this week.
Vaccine Distribution
The market ended the year on a high note, but that high note is contingent on a few things. The first, and most important of these, is the effective distribution of the COVID-19 vaccine. If we want to get our economy humming again, getting past this disease is vital.
We received our first snapshot on distribution late last week. As you may recall, it was the stated goal of the government to have distributed 20,000,000 doses by the end of the year. That has not happened. As of yesterday morning, the stats are as follows:
Doses Shipped to States: 13,071,925

Doses Given to Individuals: 4,225,756
We are roughly at 20% of the stated goal. Dr. Anthony Fauci was on the morning shows yesterday and stated, given this data, it may be until the fall when we fully have COVID-19 under control in this country.
We would take a middle ground on this. Anytime you are ramping up a massive distribution system like this, there are going to be hiccups. States are still figuring out systems. Some are not even reporting data fully yet. For example, on the CDC's tracker, Colorado is noted as having distributed 0 doses of the vaccine. That is not an accurate reflection of Colorado's distribution. 
The distribution system is not yet a finely tuned machine – but we are confident it will get there. Executing this during a Presidential transition is not ideal as the current administration is checking out while the new administration does not yet have authority to make decisions. 
The market, however, is going to have limited patience for delays. We would anticipate as stories of slowed distribution permeate the airwaves, the market will likely exhibit some volatility. Given our overall optimism for the year, this may present some buying opportunities.
Stimulus Funding
As we noted in last week's memo, the latest round of stimulus has passed and now been signed by the President. But the battle did not end as the fight over President Trump's request for larger stimulus checks ($2,000 per qualifying adult) went back to the Hill. The House passed the bill with a bipartisan majority but as expected, the Senate GOP blocked the bill. That legislation is now dead until the next Congress (which is sworn in later today). We do not anticipate it being brought up again (if at all) until after President-elect Biden is sworn into office.
We did, however, want to highlight a few items from the bill which may be important to our clients.  Let's take a look.
PPP Funding

Congress finally reversed the IRS's course on the deductibility of PPP loan payments. Per the new law, the loan payments received are not taxed and the expenses paid by the loan proceeds are now tax deductible. There is no backdoor tax on PPP loan proceeds.

A new round of PPP funding is available. While the SBA is not yet accepting applications, the terms are very similar to the first round if you are applying for the first time. If you are coming back for a 2

nd

PPP loan, however, you must be able to demonstrate you had at least one quarter in 2020 when your gross receipts (revenue) were down 25% from 2019. If that is the case for you, we highly recommend our business owner clients work directly with their banks to apply when this becomes possible.

The special charitable contribution provisions enacted for 2020 in the CARES Act were extended into 2021. Primarily this means individuals who use the standard deduction will still be able to deduct a portion of their charitable contributions for both 2020 and 2021. Additionally, this number goes up from $300 in 2020 to $600 in 2021.

Restoration of the 100 percent business meals deduction for two years. This is intended to help the restaurant industry.

Increases the amount corporations can deduct in charitable expenses from 10% of income to 25% of income in 2021.
All of these (and more) could be impactful for you in 2021. Make sure you talk with your tax advisor now so you can include these changes in your 2021 tax planning.
Big Political Week for the Markets
We said last week – in a particularly optimistic moment – that we were looking forward to a time when politics was not at the forefront of the economic discussion. That may have been a bit pollyannish, but there is no doubt the next week is going to be peak "politics impacting the market" time. Hopefully, it slows down a bit after that.
The first political hurdle is the Georgia Senate runoffs happening tomorrow. Last week, we noted the polling in the race was essentially neck-and-neck with both races well within the margin of error. In a strange stroke of timing, the nearness of the races to the holidays meant there were no new polls released since our last memo. So, we have no new information to provide other than to say, "buckle up".
The battle is undoubtedly one between the Democrats "mail-in ballot" program and the GOP's election day turnout program. We will see on Tuesday night which one is a more finely tuned operation. We would caution, however, that we may not know for certain who won either race on Tuesday night. Given the tightness of the polling, it may take a few days to get a final result. That's a long way of saying "here we go again" …
Just know this: if the GOP wins one of the two seats, we have essentially guaranteed "divided government" for the next two years.  The market will like that.  If it looks like the Democrats are going to win both races, the market may exhibit some short-term volatility. We do not think, however, it is enough to cause a significant or sustained pullback in the market (see our comments on the filibuster from last week's memo here).
Then on Wednesday, we have the other big political story of the week: the certification of the Electoral College ballots in Congress. Without getting into the "who's right/who's wrong" mess of this, we will just say this: what GOP members of the House and Senate are doing right now (announcing they will object to the ballots) is simply political theatre. There are not enough votes supporting this to cause a change in the results of the election. This is a ploy designed to play to the Trump base one last time as each of these members of Congress look to their political future.
But if we are wrong on that – and there is some legitimate challenge to Biden becoming our next President – oh, boy. Things are going to be interesting for the next few weeks. 
2020 Portfolio Update
While the year certainly saw its challenges, 2020 actually ended up being a positive year in portfolios. Let's take a quick run through a few key points so you can see what we are seeing as we review positions.
1. Core Models (Balanced, Conservative Growth, Growth, etc.)
Core models all ended the year positive, which is a statement we were not sure we would be able to make back in the spring.  Be it our income-based positions, our passive index holdings, or our direct holdings, we saw solid participation in the post-March rally and remain optimistic for the new year.
2. Fixed Income Holdings
As you know, we have been a long-term proponent of using specialty fixed income products in clients accounts.  In our minds, these were "recession insurance" when we started buying them several years ago.  It is turned out to be an excellent decision.  At a time when fixed income yields are at all-time lows, we are seeing a significant number of our structured notes be called by issuers.  Given that many of these were bought at a significant discount to par, our returns have been quite good. 
We anticipate this process to continue into the new year, and continue to identify additional opportunities in this space for clients that are looking for better than standard fixed income returns.
3. Real Estate
There is still much unknown about how many sectors of the real estate economy are going to weather the COVID storm.  That said, we have been very pleased with the performance of our privately held real estate holdings in portfolios.  As many of you know, our focus has been on multi-family real estate, which has helped us largely avoid the issues in retail and hospitality.
We continue to monitor these holdings, but right now are seeing strong numbers on both occupancy and rent payments.  We believe this asset class should do well as the economy furthers its recovery.
4. What Did We Get Wrong?
There were largely two things in portfolios that struggled this year: our exposure to the energy sector and our holdings in Fannie Mae/Freddie Mac.
For those clients holding Fannie & Freddie, we will defer to Brian Boyle commentary – but will state this: we are very optimistic we will have some sort of answer out of the Treasury Department on the PSPA (Preferred Stock Purchase Agreement) which should set the companies on a path out of conservatorship.  It is our expectation we will have an answer on the PSPA no later than January 20th.
On the energy front, we will state what we have stated many times before in these pages:  we remain very bullish on energy in 2021.  There is no question the supply and demand dynamic for oil and gas got completely out of whack when demand cratered in the Spring.  Supply is much less elastic than demand, so the shutdown on drilling and exploration we have seen in recent months will undoubtedly lead to a significant recovery in energy prices as the economy rebounds.
This is not solely an energy issue.  The commodity complex is significantly undervalued and has been since the 2008 market collapse.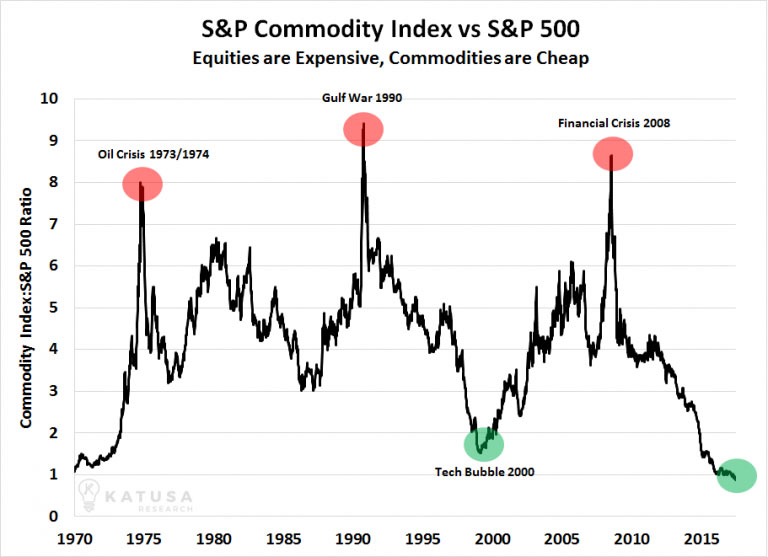 Past performance is not indicative of future results
Bottom Line
The bottom line is this:  we may be through 2020, but 2020 is not through with us quite yet.  Vaccines and politics may add some volatility to the markets this week.  But our long-term outlook remains strong.  The changing of the calendar may not signal the definitive end to our problems – but we still believe 2021 will be a much better year for our nation, our economy, and portfolio. 
We know we have said many times, but it may be the most important thing we every say in these memos.  As we look back on 2020, one of the most positive parts of the year was the ability to work with you and your loved ones.  It is truly our honor to serve you and that becomes ever more apparent in years like 2020.  We humbly thank you.
Sincerely,