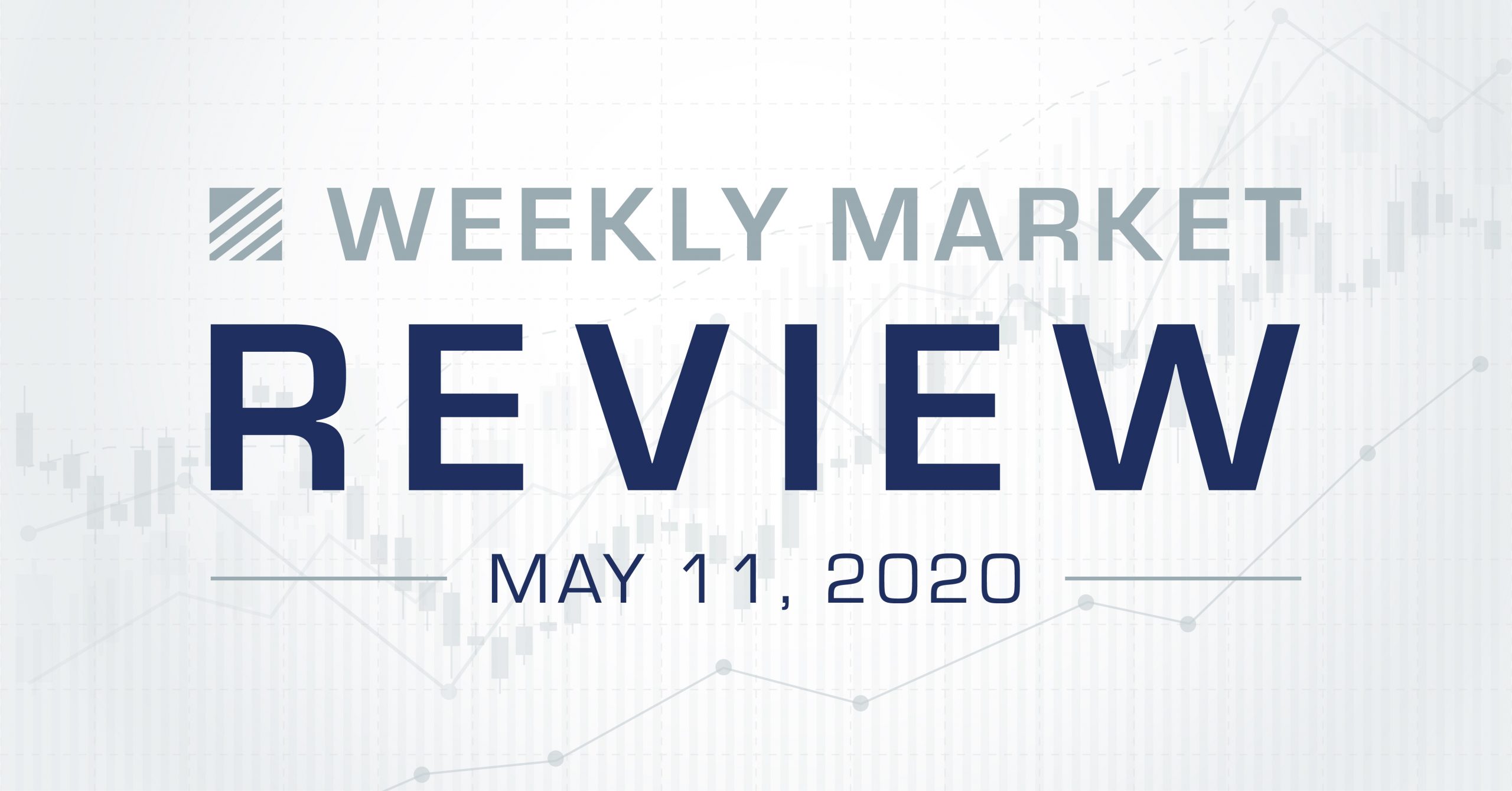 Equity markets had a big week, driven by big moves in the energy and technology sectors. The S&P 500 still sits over 13% off the February high but technology and healthcare influences in the NASDAQ have it sitting only 5% behind its record high. Oil jumped 25% on the week and the curve steepened with rates inside of five years falling but longer maturities rising 5 to 12bps.
Market Anecdotes
The push/pull of public health policies and regional economic policies continued last week with medical R numbers, testing, and tracking the focus. As of now, approximately 25 states are in various stages of reopening.
U.S. – China trade rhetoric flared up, but calmer heads seem to have prevailed for now for implementation of Phase 1 deal.
FactSet reported that with 86% of S&P 500 earnings released, blended earnings and revenue are -13.6% and +0.6% respectively.
The Philly SOX index traded higher every day last week by at least 1% which is the longest such streak since 2009 and one shy of the all-time record.
Bespoke noted that 83.3% of S&P industry groups are back above their 50dma. Pretty astonishing given we had four consecutive readings of 0% above back in early April.
AAII investor sentiment registered over 50% bearish and less than 25% bullish or neutral.
Arbor Research noted POTUS CoVid-19 related tweets have dropped from 66% on March 23rd to 18% this week, amplifying the divergence in sentiment for U.S. governors.
The 2yr UST marked a record low yield last week (0.1388%) in a sign that economic recovery is expected to be slower and further out than we would all prefer.
Large supply of corporate bond deals continued last week including Boeing's $25B 7-tranche deal, the largest non-acquisition related trade on record. Expectations for May are $300b of new supply, a third straight month of record issuance.
Economic Release Highlights
April's BLS jobs report was the worst single month on record with a loss of 20.5mm jobs. U3 spiked to 14.7% (March 4.4%) and U6 to 22.8% (March 8.7%).
Weekly jobless claims were 3.169mm from last week's 3.846mm.
Wage growth surged but only due to lower wage jobs falling out of the mix.