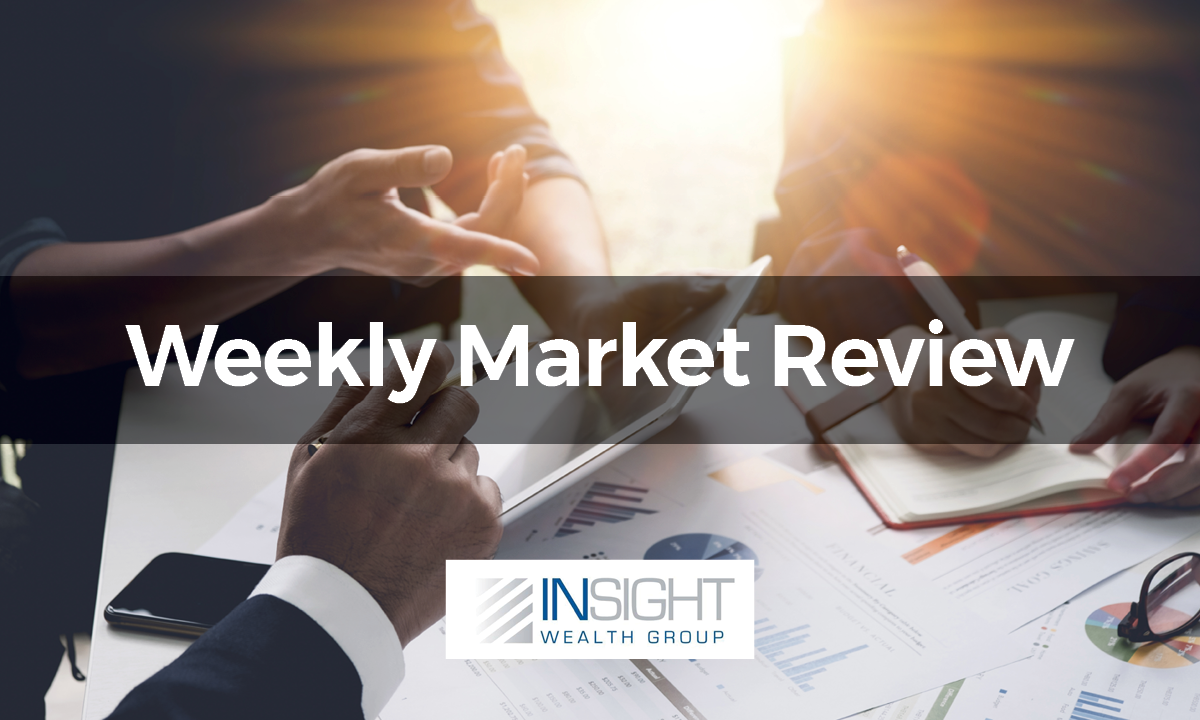 The U.S. equity market started off the week down approximately 2% on Monday and Tuesday but recovered that and slightly more on the back half with a pivot toward constructive trade narratives and a strong November jobs report Friday.  While DJIA and NASDAQ finished the week in the red, most other major U.S. and international equity indices posted minor gains. A spike in crude oil prices pushed commodity markets and gold higher while the USD and treasury bonds lost ground.
Market Anecdotes
Market softness early in the week wasn't enough to register any notable technical trend changes but breadth measures (cumulative A/D) aren't particularly strong.
Morgan Stanley published a provocative report noting over 30% of S&P 500 companies posted negative YoY numbers in 2019 which was equaled only in '02, '08, and '09.
We saw mixed trade negotiation indications in front of the December 15th tariff escalation.  POTUS suggested pushing phase one out past the 2020 election but China and U.S. officials remained constructive, indicating a deal is close.
China began to unwind some U.S. agricultural tariffs while insisting the U.S. must follow suit for a phase one deal to materialize.
Tight inventory data last week and announced OPEC (+Russia) production cuts pushed crude oil markets nearly 7% higher.
U.S. economic data last week all but ensured the Fed will stand pat at next week's FOMC meeting.  Futures are placing a 99.3% probability of no Fed funds rate move.
The Reserve Bank of India surprised markets by holding rates steady last week and the BoC also held firm with an upbeat assessment on global growth conditions.
Japanese PM Abe launched a $121b stimulus package last week in its first stimulus deal since 2016 and their largest since 2008-09.
Central bank balance sheets have reflated after contracting in 2018.  Current figures include BoJ ($5.3t), ECB ($5.2t), PBoC ($5.1t), and Fed ($4t).  Stark differences become clear when viewed as a percentage of GDP with the Fed 19%, ECB 39%, PBoC 36%, and Japan 104%.
Next week's general elections in the U.K. are projected to award the Conservatives (PM Johnson) with majority control, setting the stage for an orderly negotiated withdrawal from the EU.
Two German retail banks broke a taboo last week, initiating a charge on deposits for all accounts as opposed to only large balance accounts previously.  Five years of negative deposit rates have taken a toll on lenders and they're forced to pass it along.
Economic Release Highlights
November jobs report showed 266,000 new jobs, handily beating consensus of 180,000 and a jump from October's 128,000.  Unemployment rate dipped to 3.5% and wages rose 3.1%.
November ISM Manufacturing index (48.1 v 49.4) missed consensus and remained firmly in contraction territory and represented a decline from October's 48.3.
November ISM Non-Manufacturing index (53.9 v 54.5) missed consensus calls for slight dip following a sharp move higher in October.
November PMI Manufacturing index (52.6 v 52.2) beat consensus and remained firmly in expansionary territory.
UofM consumer confidence reading of 99.2 was notably higher than consensus calls for 96.9, confirming the profile of a robust U.S. consumer.
November Chinese Composite PMI of 53.2 was among the strongest around the world.