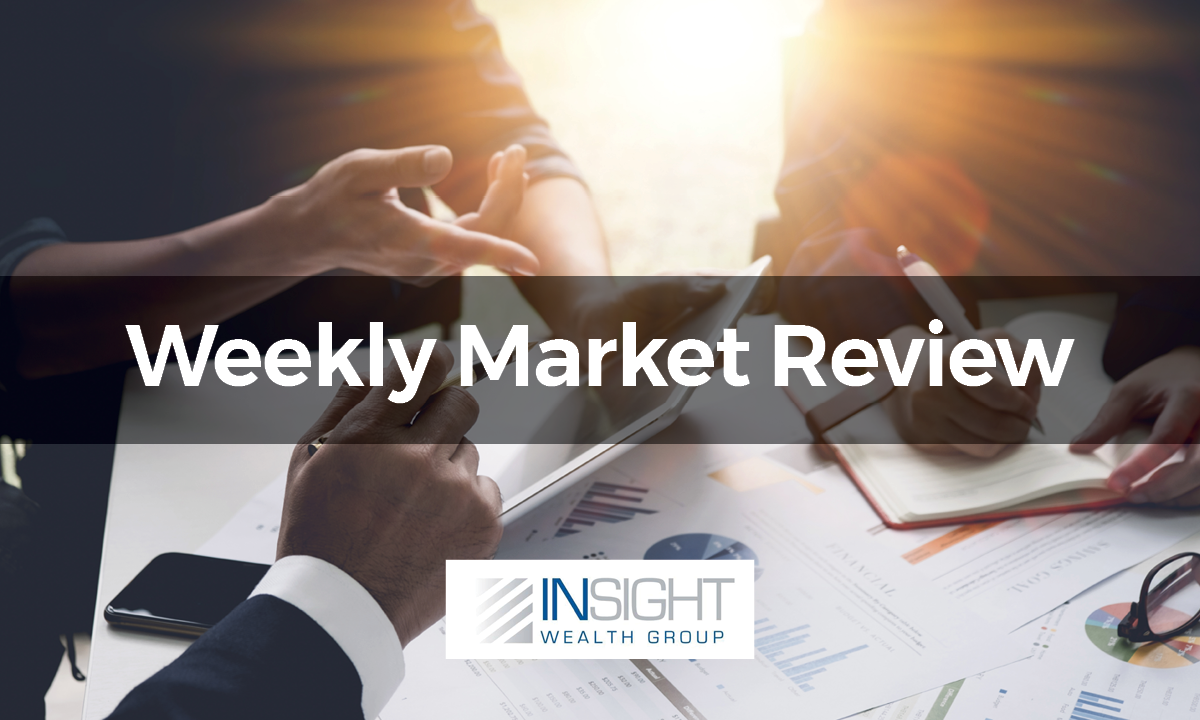 Risk markets managed to move to new record highs last week despite mixed messages on the U.S. Sino trade front and a relatively light calendar of economic data to absorb. The move higher in rates we've seen over the past few weeks took a breather, creating a tailwind for REITs, communications, and utilities last week while energy stocks and the USD both lost ground. Markets are expected to keep a close eye on trade, domestic Chinese stimulus efforts, and the U.S. consumer holiday spirit as we move into the end of the year.
Market Anecdotes
The general feeling currently is that global data has stabilized, volatility has fallen, cyclicals are outperforming defensives, and risk markets are calm.
Despite a slight breather in global stocks last week, we have Germany's DAX near record highs, upturns in global autos and European financials, and nice momentum in South Korea/Japan.  Additionally, the OECD 6mo Total LEI has turned higher over the past two months.
Bespoke noted the strong front month rally in iron ore which has historically been a predictor of positive equity market follow through.
European environment as a whole seems to be stabilizing as evidenced November sentiment, October PMIs, Brexit risk de-escalation and September retail sales.
The real status of the 'Phase 1' trade deal remains unknown with mixed messages coming from both sides surrounding rollbacks, agricultural purchases, and enforcement mechanisms.
POTUS impeachment hearings were in focus last week but did not seem to factor into risk markets in any observable way.  Both parties clung steadfast to their respective brands debating extortion, bribery, and/or abuse of power by the President.  Markets will stay tuned.
Current Predictit odds of impeachment are at 79% but odds of a follow-on conviction in the Senate are 18%.
Two days of capitol hill testimony from Jerome Powell and twelve other FOMC speaking circuit engagements didn't produce any noteworthy observations. Confidence in the U.S. economy and a wait and see approach were reiterated.
The self-imposed EU auto tariff deadline came and went last week but POTUS said he'd make a decision soon.
Economic Release Highlights
October retail sales registered a decent headline (0.3% v 0.2%) but ex-Autos, ex-Autos & Gas, and Control group readings came in slightly softer than expectations.  All considered, October maintained the year's upward trend in retail sales.
October CPI came in somewhat mixed at headline and core of 0.4% and 0.2% respectively (1.8%, 2.3% YoY).  Continued softness in U.S. inflation is increasingly evident.
NFIB Small Business Optimism improved to 102.4 off an unexpectedly weak September.  The internals showed strong breadth but some softness in earnings outlooks.
October industrial production fell 0.8% reflecting the impact of the GM strike, the key variable behind two consecutive monthly IP contractions.
October PPI of 0.4% (1.1% YoY) echoed most other inflation barometers showing fairly tame price pressures within the system.