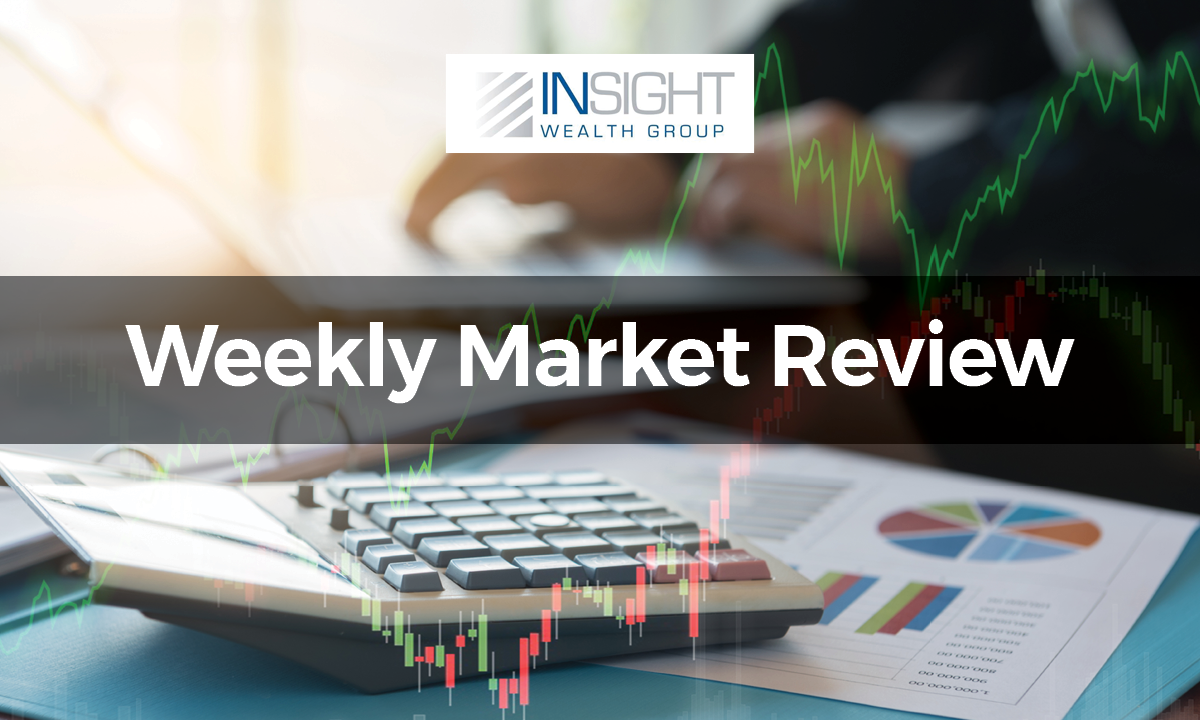 U.S. equity markets checked in at record highs last week while yields moved higher and steepened the curve.  U.S. and Chinese indications that the 'Phase 1' trade deal remains on track was enough to lift equity markets to a fifth consecutive weekly gain.  Mixed messaging as to whether some of the existing tariffs will be rolled back was taken in stride by markets as a negotiating tactic. The market rotation from defensive to cyclical areas of the market continued as value-oriented strategies have begun to show signs of life.
Market Anecdotes
A technical breakout by the S&P 500 is clear with financials, industrials, technology, and communication stocks leading the way.
Growth-value trends have been in focus over the past month as momentum has taken a relative breather from its strong trend in place since 2016.
3Q earnings season is over for the most part with 89% of S&P 500 reported.  Earnings and revenue beat rates of 75% and 60% alongside blended growth of -2.4% and 3.2% have left markets relatively pleased given the downbeat tone coming into the quarter.
U.S. and Chinese officials have tentatively agreed to lift some tariffs if the 'Phase 1' deal is signed but also indicated execution may be pushed back to December.
A strong auction early last week of 10yr UST notes at 1.75% with strong ratio of bids on offer confirm healthy appetite on the melt up in yields over the past few weeks. The 10yr UST experienced its largest one-day move (15bps) since 2016, closing the week at 1.93%.
Notable is that the breakouts we've seen across global equity markets over the past few weeks have been more pronounced in international markets than U.S. markets.
A surprise increase in crude oil inventories (7.9mb v 2mb) reported by the EIA was taken in stride given the stabilizing growth backdrop.  Domestic producers continue to produce at a record pace of 12.6mbpd while imports languish at 5yr lows.
ICI reported record 13 ($81.4b) and 52 ($223.2b) week fund outflows from equity funds & ETFs dating as far back as 2013.
The USD has bounced off the lower end of its uptrend over the past week with a 0.5% rally over the span of two days which is actually in the 91st percentile of up moves.
Economic Release Highlights
October's Non-Manufacturing ISM reading of 54.7 beat expectations, showing acceleration from 52.6 in September.  Exports remained flat but domestic demand boosted results.
China's Caixin manufacturing PMI climbed to 51.7, its highest reading since December 2016.
EZ manufacturing PMI came in at 45.9, a slight uptick from prior month levels.
EZ retail sales of 3.1% YoY in September is the best showing of 2019.
September JOLTS report showed job openings -3.8% (-5%YoY), hirings +0.8% (+4.7%YoY), and quits fell sharply by 2.9%.  All are signs of slowing in the labor market.
Final tally of Factory Orders for September was -0.6% which is a data point Fed policymakers are monitoring closely.
UofM Consumer Sentiment (p) for November came in steady at 95.7, very close to last month and its average level over the past year.