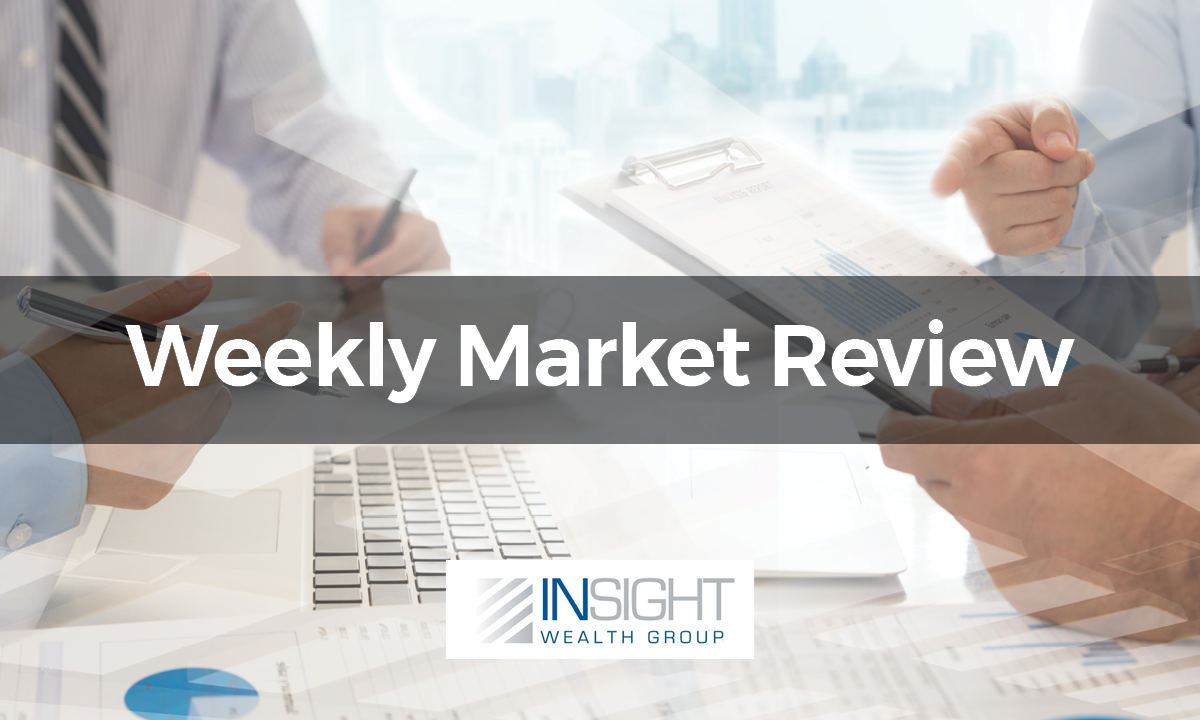 U.S.-Sino trade conflicts dragged stocks lower early in the week but constructive trade news at the end of the week pushed markets higher putting an end to a three-week losing streak.  Aggressive moves by the U.S. were met with retaliatory promises by the Chinese early in the week but a welcomed 'phase 1' deal was announced on Friday sending a positive charge into the markets.  Stocks, commodities, foreign currencies, and interest rates all moved higher in lock step.
Market Anecdotes
Outside of blacklisted companies, capital controls, NBA blackouts, currency guardrails, agricultural deals, tariff cancelations, and the announcement of a 'phase one' deal, it was a pretty quiet week on the U.S. China front.
U.S. tariffs on $250b scheduled to take effect next week on Chinese imports were cancelled. China then agreed to cancel their retaliatory tariffs and purchase $40b-$50b of U.S. agricultural products.
U.S. and Chinese delegations are expected to meet at an upcoming conference in mid-November to sign the 'phase 1' agreement.  It is expected that 'phase 2' and 'phase 3' will address intellectual property, the opening of Chinese financial services markets, and currency policy.
Brexit made headlines early in the week as PM Johnson suggested a deal is 'impossible' without a border between the UK and Northern Ireland.  By week's end, U.K. and Irish PMs Johnson and Varadkar had constructive talks and positive EC narratives further reduced chances of a 'hard-Brexit' scenario.
Earnings season kicks off this coming week with 113 companies reporting. Negative analyst earnings revisions have been outpacing positive revisions by a 2 to 1 margin.
Three speaking engagements by Jerome Powell and ten from other Fed Governors alongside the release of the September FOMC minutes had Fed handicapping very much back in focus last week.
Powell came across slightly hawkish but softening job numbers and slowing inflation (CPI) continued to build a sound case for the doves. FOMC minutes did serve to reinforce the notion that market policy rate expectations may have been a bit overdone.
The Fed announced a commitment to purchasing $60b/month in T-bills, at least through Q220, in an effort to keep overnight funding markets stable.  The 3m/10yr slope briefly un-inverted last week for the first time since July 23 and only the second time in 108 days.
Fed fund futures are currently pricing in a 74% probability of a 25bps rate cut at the upcoming October 30th FOMC meeting.
Economic Release Highlights
September headline and core CPI did not change from August levels (1.7%,2.4%) and the monthly numbers softened slightly.
NFIB Small Business Optimism Index eased a further 1.3 in September to 101.8, now back at early 2019 levels. Business uncertainty (tariffs) and a lack of commitment to business spending are dampening sentiment.
The August JOLTS report saw job openings fall 1.7%, a third monthly decline and now down 4% YoY. Hires (-3.3%), quits (-3.9%), and the quit rate (-0.10%) all fell on the month signaling no real capacity stress and an overall cooling job market.
Record consecutive weekly jobless claims (<300k and <250k) continued their weekly streaks, now at 240 and 105 respectively.
UofM consumer sentiment (p) jumped sharply higher last week, handily beating consensus estimates, indicating the consumer remains positive beginning the fourth quarter.