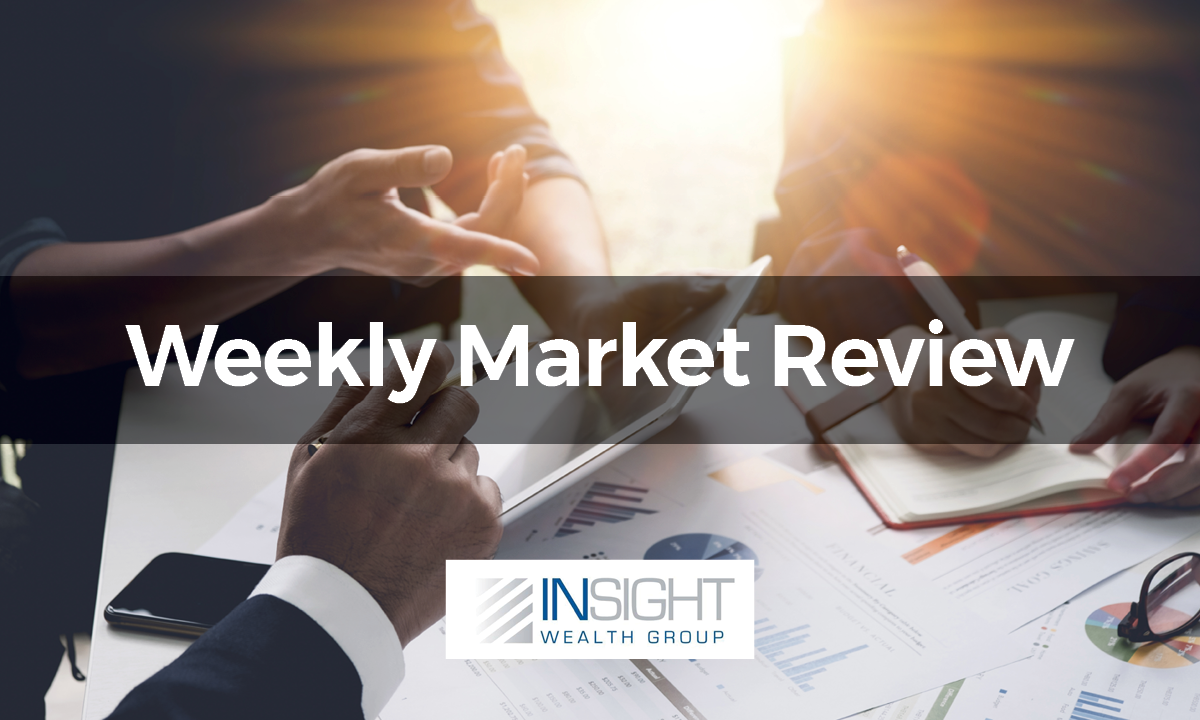 A lack of impact news early in the week gave way to Thursday's highly anticipated ECB meeting and some notable developments on trade. For the first time since July, the S&P 500 closed back above 3000 and the Dow retook the 27,000 level. Both the U.S. and China softened their rhetoric on trade and made moves to reduce tariff rates and delay their implementation. Soft economies and political pressure may be beginning to have a deescalating impact on both sides.
Market Anecdotes
The ECB tried its best to live up to market dove expectations for more QE and deeper NIRP. They restarted QE at €20b/month beginning November 1 (continuing indefinitely) and cut already negative rates by 10bps to -0.5%.
Incoming ECB President Christine Lagarde was surely watching internal (ECB) and external (market) dynamics closely this week get a sense of things to come. Balancing stimulus skeptics with the markets more dovish expectations will continue to present challenges.
A constructive development in Europe is that Germany is beginning to signal a willingness to loosen its purse strings for a strong dose of fiscal stimulus.
British lawmakers piled on to what may be one of the worst beginnings for a PM in recent memory, rejecting PM Johnson's bid to hold a snap election in light of the Brexit developments. This follows legislation passed last week to prohibit an 'unauthorized' hard Brexit by the PM.
China announced a range of U.S. goods to be exempted from 25% extra tariffs put in place last year which POTUS then announced delayed implementation of the next round of U.S. tariffs by two weeks in a goodwill gesture.  News of lower level talks setting the table for an October round of meetings also hit the wires.
An interesting trade war benefactor has been the Vietnamese equity market (frontier market).  Copley Fund Research reported that a record 20% of emerging market managers now own out of index Vietnamese stocks, triple the level only 5 years ago.
FT reported China scrapped their approved foreign purchaser quota system in what is largely a symbolic move given only $111bn of the total $300bn cap on all QFII investments had been used, according to SAFE data.
Long-term interest rates have stabilized after a relentless move lower in August.  The 30yr UST touched 1.90% on August 28th and settled at 2.37% last week.
Another potential factor in U.S. treasury weakness recently may be a Bloomberg report suggesting $125b of investment grade corporate debt is expected to be issued this month.
Growth stock outperformance of value stocks has reached epic (2000-esque) proportions but last week saw continued deterioration of momentum factors in the market.  Recent small cap outperformance over large caps is also notable.
Economic Release Highlights
August retail sales climbed 0.4% MoM and 0.3% on the control group.  Total sales were up a strong 4.1% in the month, a solid report likely reflecting a healthy consumer.
The preliminary UofM consumer sentiment reading rebounded 2.2 points from a "tariffied" August to 92.  The September gain is notable but still a far cry from the 100 level reached back in May.
August headline and core CPI came in at 1.7% and 2.4% respectively.  YoY and MoM (0.3% v 0.2%) core readings both beat expectations and are at expansion highs.
July's JOLTS report was mixed from a Fed perspective with lower job openings (7.217mm) offset with a sharply higher quit rate (3.592mm).
August PPI met expectations at 0.1%, held down by a sharp contraction in food and energy prices.  Headline and core YoY PPI readings came in at 1.8% and 2.3% respectively.