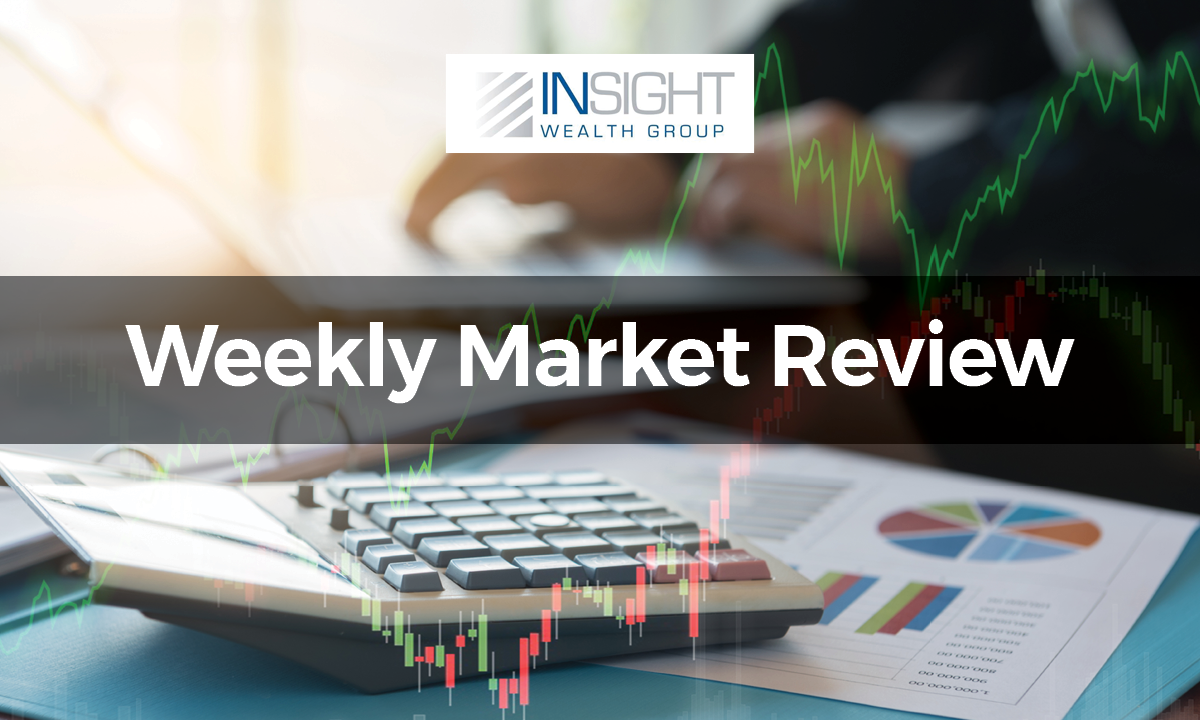 A quiet pre-holiday week of trading netted nice gains across global equity markets leaving the S&P 500 at a new all-time high print.  Commodities, rates, and the USD moved higher across the board as well. Renewed optimism for stabilizing growth in 2020 alongside trade war de-escalation fed into market moves last week. Global economic data also provided a nice tailwind of optimism heading into the New Year.
Market Anecdotes
Trade details are slowly emerging with leaders in both the U.S. and China signaling expectations for a formal signing of the Phase 1 deal shortly.
The UK Parliament voted to approve PM Johnson's Brexit deal on Friday.  A few more steps remain but things are currently on track for an orderly Brexit by January 31, 2020.
The House passed the USMCA trade deal with bipartisan support.  Senate consideration, after the impeachment trial, and a POTUS signature are all that remain.
The House voted to impeach President Trump 230-197 for abuse of power and 299-198 for obstruction of Congress.  House speaker Pelosi is delaying delivery of articles of impeachment to the Senate pending decisions on trial parameters.
After becoming the first to venture into negative interest rate territory, Sweden's Riksbank became the first to officially exit last week, hiking its key rate from -0.25% to 0%.
Fears of a year-end liquidity crunch in the repo market appear to have subsided.  The Fed opted to conduct four term auctions which appear to have satisfied bank funding needs as evidenced by declining utilization of the overnight repo window.
The 2yr/10yr slope steepened meaningfully last week (30bps), now at its steepest in over a year.
High yield spreads of 3.54% and investment grade of 1.01% are both at 1-year lows.
AAII's reading on bullish investor sentiment of 44.1% is the highest since October 2018 and well above the long-term average of 38%.
European equities powered to new high closes last week.  The Euro STOXX 600 is at its highest level since January 3, 2008, 9% shy of the mid 2000's record high, and 15% below the all-time March 2000 peak.
Economic Release Highlights
November PIO report had headline and core PCE right at consensus, rising 1.5% and 1.6% respectively.
November PIO report had growth in income and consumer spending at 0.5% and 0.4% respectively.  Both measures increased from levels we've seen over the past two months.
U.S. flash PMIs of 52.2, 52.5, and 52.2 (C, M, S) largely met expectations and made the case that modest improvement is the domestic trend.
The December housing market index surged well beyond consensus (76 v 70), marking a new 2019 high.
December consumer sentiment at 99.3 came in as expected, a healthy reading as we close out the year.
Housing starts and permits for November continued their sharp acceleration, now both at 12-year highs.
November industrial production of 1.1% represented a rebound from depressed levels of September and October, beating consensus and adding to the stabilization case.
3Q GDP was finalized at 2.1% YoY.