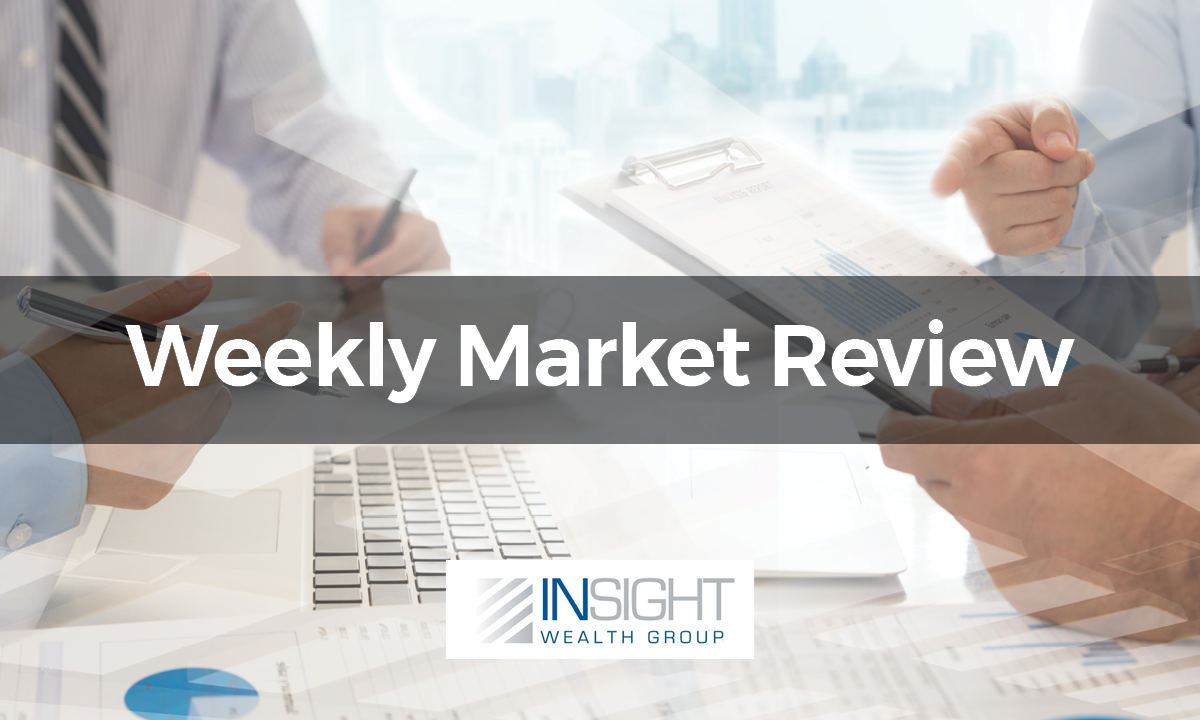 Stocks, bonds, commodities, and the U.S. dollar all moved higher last week on the back of a few amicable trade nuggets and the relative condition in the global capital markets. The last three days of August produced a +3% rally in the stock market and it will be interesting to see whether that's a foundation building block or a pedestrian intermittent move given the backdrop. Treasury yields resumed their historic move lower and the yield curve became further (and newly) inverted.
Market Anecdotes
The run on treasuries continued last week in a robust rally that pushed the curve into (and deeper) inversion.  The 30yr UST fell below the S&P 500 dividend yield for the first time since March 2009.
The 3m/10yr inversion entered its fourth month and notched new lows (-0.50%), sitting solidly in compelling territory as it speaks to Fed policy. The 2yr/10yr became inverted briefly last week for the first time in over 10 years sparking questions around the future economic outlook.
The CME Fed Funds futures are pricing in a 99.8% probability of a 25bps cut at the September 18th FOMC meeting.
A lack of political urgency in China combined with a need for "strong" optics given the backdrop of Hong Kong has Strategas projecting this trade war not going away anytime soon.
POTUS announced the general parameters of a trade deal, to be finalized in September, with Japan.
Bespoke noted how breadth has repeatedly led indices out of correction/pullbacks over the past twelve months. Last week, the cumulative A/D line (S&P 500) notched a new high on the back of the August volatility.
PM Boris Johnson asked for and was granted a parliamentary shutdown as an end-around to forcing the Brexit issue forward.  Questions swirled around constitutionality, democracy, and votes of no-confidence on the PM.
German fiscal policy is almost as exasperating as POTUS twitter missives. Despite downward trending economic indicators and negative yields out to 30 years, German fiscal policy has been a substantial headwind to growth since roughly 2010.
Economic Release Highlights
July PCE consumer spending jumped 0.6% MoM with strength across both durable and non-durable categories.
July YoY headline and core PCE inflation of 1.4% and 1.6% respectively came in very tame while income growth of 0.1% remained very subdued.
July durable goods orders jumped 2.1% (1.2% consensus) on strong aircraft and auto orders along with healthy core capital goods number (0.4% v 0%). Ex-transportation reading was disappointing (-0.4% v 0%) with weakness in metals and machinery.
2Q GDP was revised -0.1% to 2%. Consumer and government spending were stronger but offsets in next exports and residential & non-residential (business spending) fixed investment resulted in the downward revision.
Pending home sales sank 2.5% in July after a strong June but a 105.6 index remains one of the strongest in the past year.
Case-Shiller HPI for June was weak, missing estimates (0% v 0.2%) and up only 2.2%YoY, the slowest annual pace in seven years.
August consumer confidence reading weathered stock market volatility and trade wars very well, beating consensus (135.1 v 130).  An example of consumer resilience, the current conditions component jumped 6 points to 177.2, a 19-year high.
UofM consumer sentiment registered a disappointing 89.8, well below expectations (92.3) and the lowest reading since October 2016.
Eurozone unemployment rate for July of 7.5% came in at consensus, equaling its lowest reading since July 2008.
Markit Manufacturing PMI headline index for China advanced from 49.9 in July to 50.4 in August