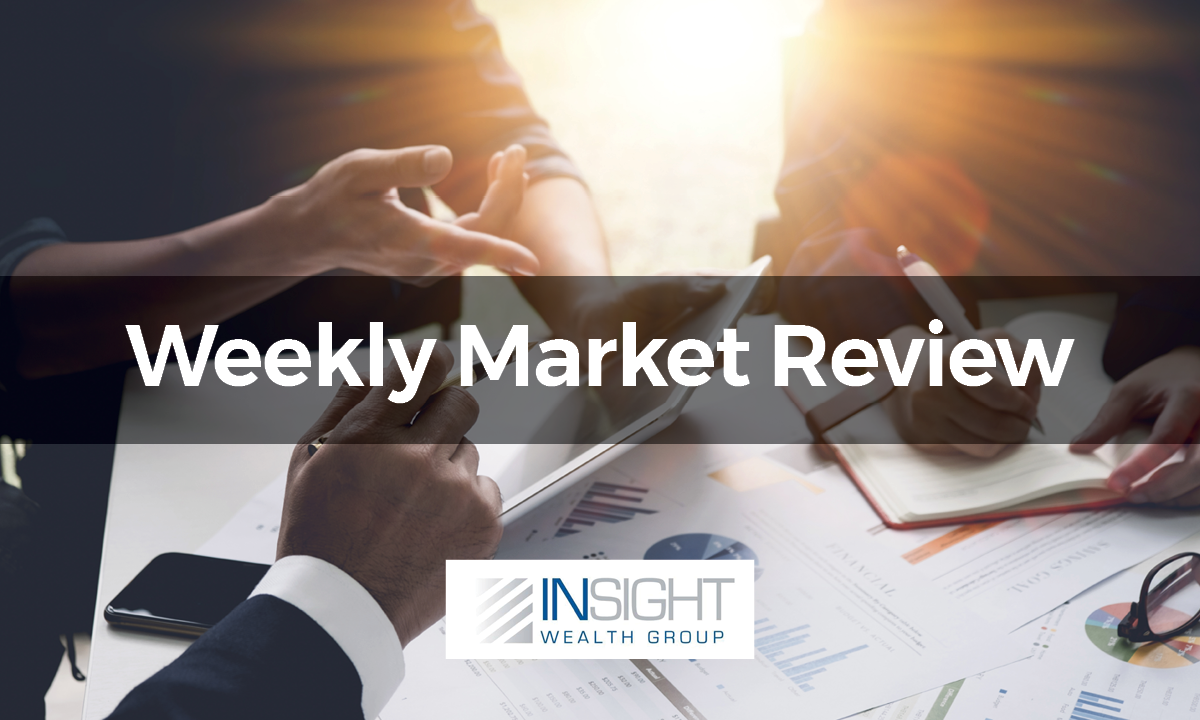 Markets absorbed a one-two punch of Powell and Trump last week while a heavy economic calendar and earnings announcements provided ample anecdotes.  Renewed trade rhetoric from POTUS cast a shadow on generally upbeat earnings reports and a rate cut by the Fed. Bond yields, stock markets, and WTI turned sharply south in response.  May redux?
Market Anecdote
The FOMC delivered on Wednesday what markets largely anticipated in the form of a 25bps rate cut.  Consumer 'picking up' but business spending 'soft.'  Inflation assessment was deemed unchanged and they opted to end QT two months early, now fully reinvesting maturing paper.
The highly anticipated FOMC announcement was 'trumped' on Thursday by 'tariff man' with a renewed call for tariffs on an additional $300b in Chinese imports, including many consumer products.
Earnings and revenue beat rates of 64.8% and 57.8% are solid while guidance has been fairly neutral (raising vs lowering).
China indicated it would respond but also that they intend on engaging in 'intensive contact' with U.S. negotiators to lay groundwork for the next round of meetings set for September 1st.
The 10yr yield touched its lowest level since the day before the 2016 election, finishing the week down 22bps, at 1.86% and pushing the curve slope back into negative territory.  Germany's entire sovereign bond market traded to negative yields for the first time on record Thursday.
Oil suffered its worst one-day drop since February 2015 in response to the renewed U.S.-Sino trade wars, finishing the week down 1% after a Friday recovery.
The USD, Yen, and Swiss franc all gained on a risk off move.
The 50- and 200-day moving averages both look moderately encouraging and the market does not look overbought or oversold at this point.
Economic Release Highlights
July jobs report came in at expectations (164,000) with an unemployment rate of 3.7%.
June PCE consumer spending met consensus 0.3% but represented a slowdown from April/May levels.  PCE income and core inflation (1.6%) remained steady.
July ISM manufacturing index (51.2) came near a 3-year low, missing consensus call at 52, and registering a fourth consecutive monthly decline.
July U.S. Markit PMI manufacturing index came in at 50.4.  This is the weakest reading since September 2009 and registered the first decline in employment since 2013.
Consumer confidence from The Conference Board jumped sharply to 135.7 largely on a favorable view of the job market.
UofM consumer sentiment remained stable in July at 98.2, up 0.2 from June levels and still signaling a relatively constructive consumer.
The employment cost index for 2Q19 grew 2.7% (2.8% expected).
Preliminary Q2 Eurozone GDP registered only 0.2%, in line with expectations but only ½ the Q1 rate.  The final July Eurozone PMI of 46.5, down 1.1 from June, reinforced the sharpest business contraction since 2012.  EZ retail sales were up 1.1% in June (2.6% YoY).
Factory orders represent the dollar level of new orders for both durable and nondurable goods. This report gives more complete information than the advance durable goods report which is released one or two weeks earlier in the month.
May's Case Shiller HPI missed monthly consensus (0.1% vs 0.2%) but hit the YoY at 2.4%.  Pending home sales handily beat expectations (2.8% vs 0.5%).